Peter Teo
HP: 9691 0620
- The cheques for my commission are always processed very quickly and cleared within 2 days. I have never experienced any delays in receiving them.

- Unlike other property agencies, i receive the full 100% commission from our transactions, giving me a bigger slice of income overtime.

- The annual associate fee that i have to pay is very competitive and one of the lowest in the industries among property agencies.

- The invoices and receipts for my transactions are given to me within an hour when i need them.


Koh Thiam Soon
HP: 9005 4500
- Got caught up in a dispute with an unreasonable homeowner who did not want to pay the commission fee.
- The KEO assisted me all the way throughout the legal process of going through the small claims court to resolve the dispute.
- Successfully awarded the full commission amount due from the homeowner.
- Offered to pay the company 20% but KEO declined and accepted only 18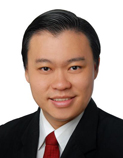 Jimmy Tan
HP: 8444 1414
- I have been an agent for a few large real estate firms but Asset Property is still the best.